Calling all Tentmakers!
You may not be good at working with canvas or those pesky little fiberglass poles that make more of a tangle sometimes than a tent. You may avoid camping altogether because of the fear-inducing trauma caused by the mere thought of having to construct a tent. Perhaps you find yourself on the other end of the spectrum and think yourself as the Davinci of canvas. Regardless of your abilities with an actual tent, I am talking to you as a potential tentmaker. Although Paul took the idea of being a tentmaker very literally, we use the term a little more generally around here.
To us, a Tentmaker is a spiritually mature layperson who is financially self-supported and led of the Lord to serve with BCP in aiding missionaries and church plants. These are individuals who are already active servants being used in their local church where they are, often serving in multiple capacities. Tentmakers are ones who are busy about the work to which God has called them, understanding that the life of a Christ-follower is a life fully lived for Him. There isn't home life, work life, and church life; there is life bought by Christ's blood and lived for Him.
I wonder how many of us have sat in church and listened to a missionary report and felt the urge to do something. It may not be to sell everything and become a full-time vocational missionary, but we have felt the tug of the Holy Spirit to do more. If that has happened to you, perhaps you are being led to be a Tentmaker. Perhaps the Lord is leading you to a change of scenery to another spot to plant your life. Would you consider moving across the country (or maybe just to the other side of town), taking a job transfer or finding new work in a specific location all to become a part of a church planting team? Perhaps to join a missionary who is fighting to revitalize a struggling church and is in desperate need of spiritually mature servants? Tentmaking doesn't have to be a long-term commitment. Consider using your next vacation as a short-term missions' trip to support a church plant or a church revitalization.
God's family is full and robust with all sorts of folks with all sorts of skills. Every missionary pastor needs Tentmakers who will join in the work. Tentmakers offer a valuable service to the church planting team.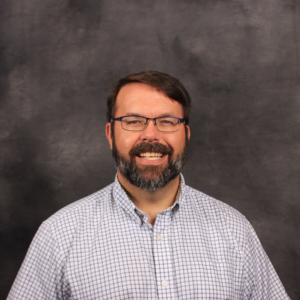 Eric Wilmeth
BCP Vice President