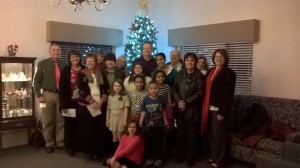 What an amazing adventure being in West Virginia has been, and it looks like it will continue to be! Galilean Baptist Church in Fairmont is our first assignment as missionaries with BCP.
We started deputation in January of 2013 knowing God was bringing us to West Virginia but not exactly where. We were looking for a place to start a new church. In the fall, Dr. David Little called me while I was still in the hospital and asked if Sharon and I would consider helping Galilean, if they asked for help.  After getting out of the hospital we restarted deputation and continued to look for a church plant location.  In early June of 2014 we learned that Galilean did want us to come, so we arrived in August and have been so blessed by the Lord. We were excited about coming to Fairmont because we have family in town, and I spent my summers in a nearby county at my Grandparents' farm as I was growing up.
We are seeing God at work: attendance has doubled in the last year, 5 couples and one family with 3 boys have joined the church, offerings have increased, the mortgage has been paid down, and it will be paid off this year. We were also able to completely remodel the upstairs room where we have children's church and our church dinners and finish paving the parking lot.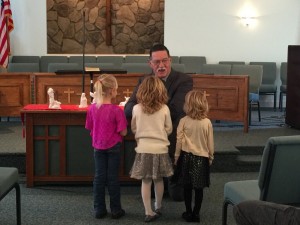 In 2015 we attended or I officiated at 15 funerals. Not all the people were from our church, but if not, were friends or family of church members. I was able to clearly share the gospel, and one couple, who have had four family members pass, have begun attending the church.
I did have a colon resection in November of 2014, and we praise the Lord that 2015 was a good year of health for both of us. We are still working to improve our overall health.
We bought a house in December 2014, and it turned out to need a lot of work. We agreed not to take time away from ministry to work on the house so the progress is slow. We are rejoicing that God continues to provide a home and utilities for us through Monongah Baptist Church. They have a house about 6 miles from Galilean which they are allowing us to live in.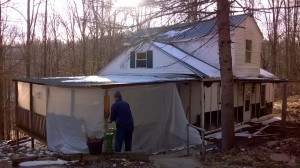 Please pray with us about the spiritual and physical growth of the church and the time and energy to finish the house.