Ministry Update
Jim and Janice Mitchell
Church Planters
Grace Fellowship Church
Preston, ID
Spring 2023
Good News
We have had great attendance the last month with our lowest attendance at 113.  We are very thankful for at least a half a dozen unsaved folks that are regularly attending.  The real exciting news, however, is that we had a young woman profess Christ this weekend.
I mentioned previously that one family had some of their unbelieving adult children come to the Wild Game dinner unexpectedly. One of the daughters is from out of town but she has been attending off and on since the dinner.  This weekend she had a good talk with her family and at the end of the service Sunday she told her Mom that she was trusting in Jesus as her Savior.  Please pray for Natalie that she would have a complete understanding of true salvation.
Recently, one of the ladies that comes every two or three weeks to church, came to the realization that she needs to get baptized.  This is a huge step for her because she is ex-LDS and has been very fearful of getting trapped in another organization.  Also, another young man recently saved out of LDS talked to me about baptism.  It is very exciting to watch God moving his people down the path of discipleship.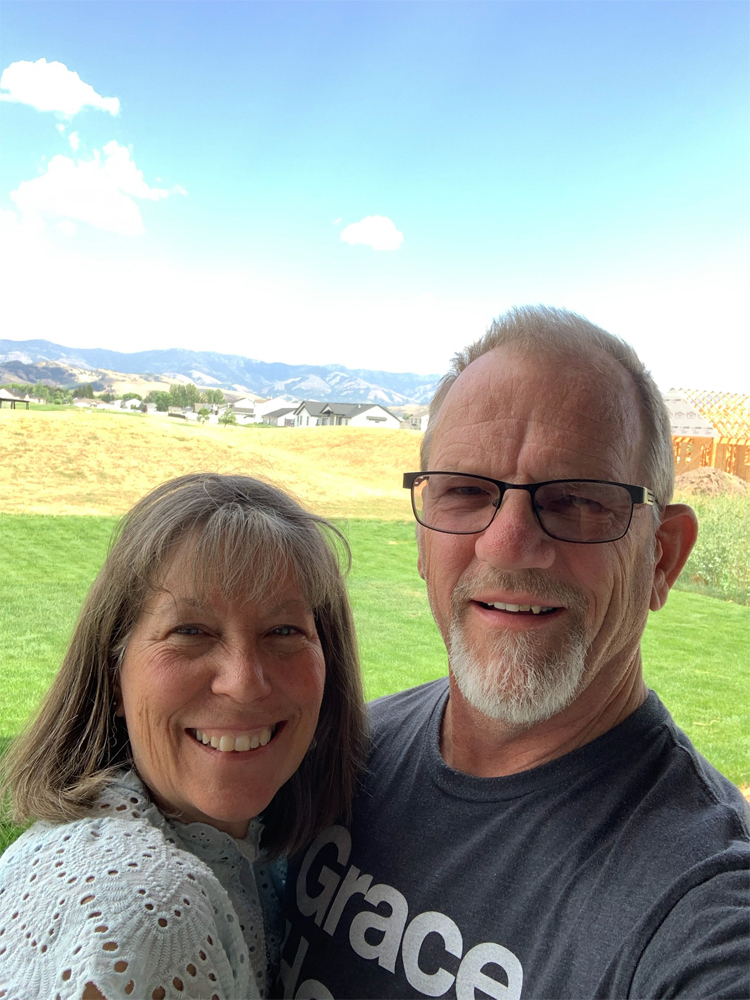 We had an awesome Resurrection Sunday at our church this Easter.
The highlight for me was the baptism of three adults who have been saved out of the LDS church in the last year.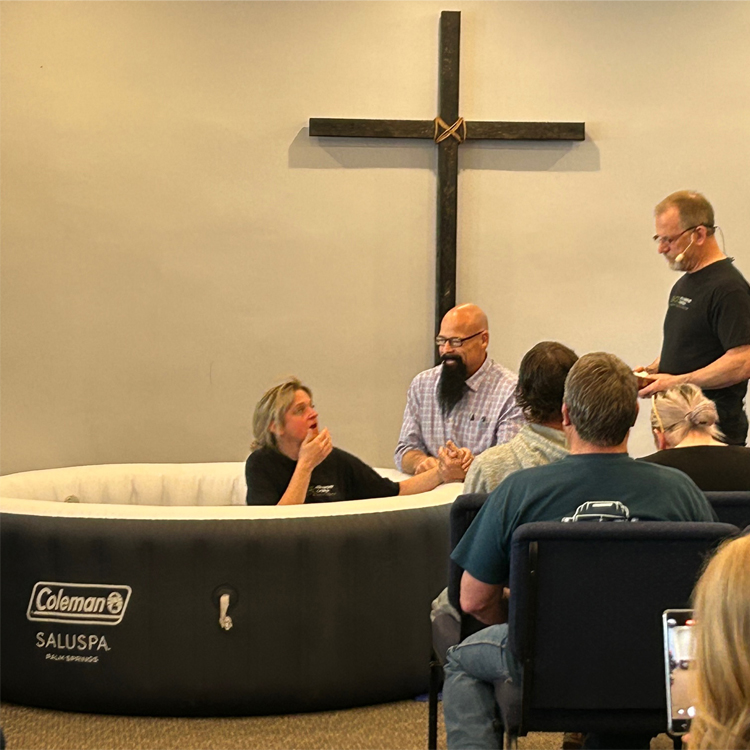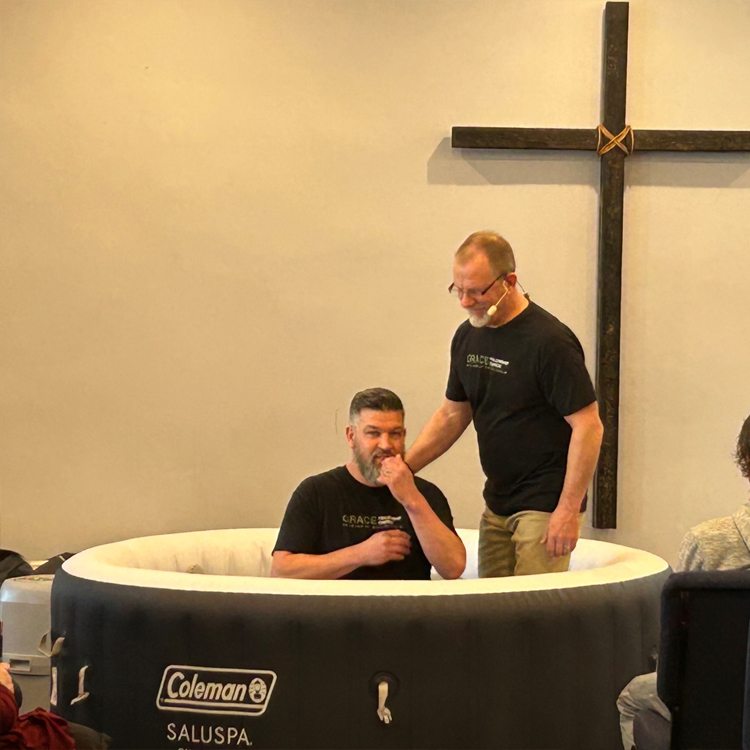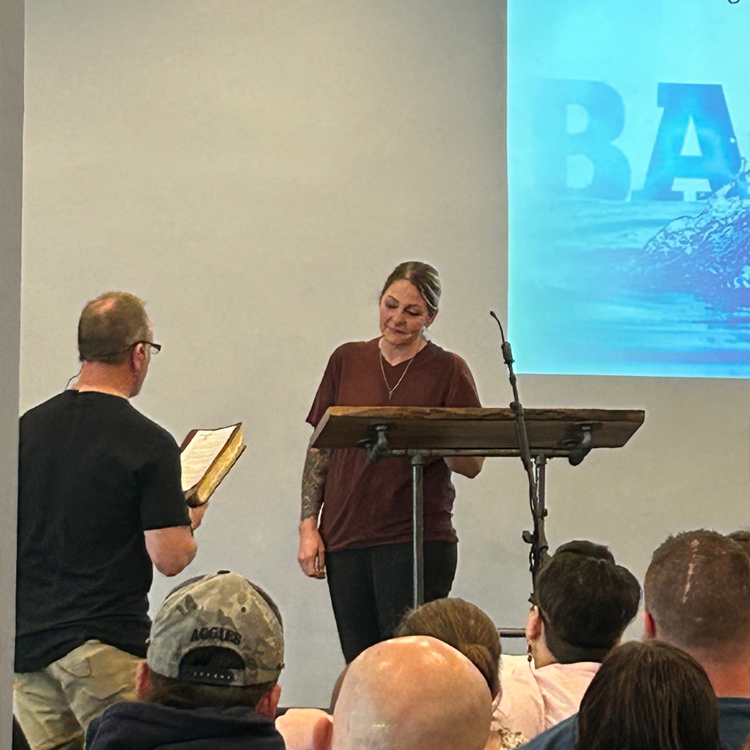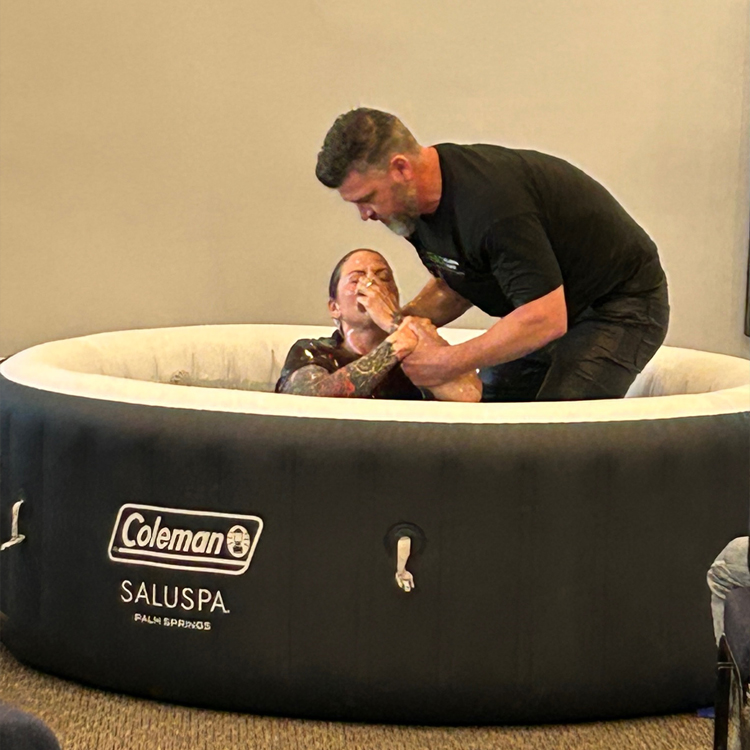 As I have said before, it is a gradual process for most of them, but when the light comes on and they trust in the true Jesus—it is great! I didn't personally lead them to Christ, but the church has had an influence in their lives through the process. 
One couple was baptized together, and the husband was the one I had been praying with that his wife would be saved. There were also some unsaved folks in the service, so we are praying that God would help them to understand also.