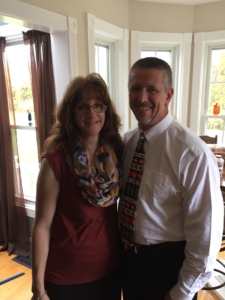 We have seen God's hand of blessing in 2016 and look forward to what He has in store ahead.
FAMILY BLESSINGS:
Our family has grown!  Kaia-Ann Grace Hansen was officially adopted into our family in November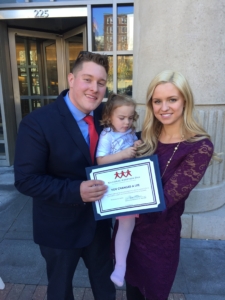 and Leroy & Kiersten were married Thanksgiving weekend.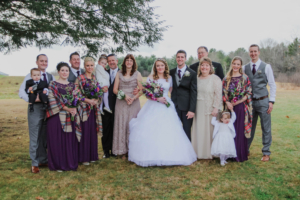 November was a full month of celebrating!
Our family gatherings consist of 16 people with all of us plus spouses, grandkids, foster children, and foster grandchildren.  That is a full life of blessings as each one loves the Lord and serves in our local church.
CHURCH BLESSINGS:
We have what this second largest city in all of New England needs…the life saving Gospel to share with them! We enjoy the blessing of God's Word preached and explained for everyday living.  We have discipled a couple through membership classes and anticipate a baptism in the spring.  We have another family interested in membership.   A new visitor from India joined us on Sunday (invited by Terry while at work).  We have each other (62 of us) as many do not have family around them.  We have a relatively warm place to meet!  We have space problems as our families continue to grow with small children.  We have property all bought and paid for to build on.  We have God's Word that reminds us that His Church is important!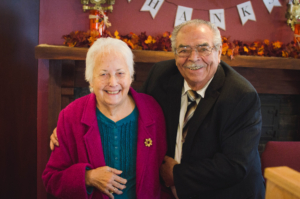 We were at an Empire State Fellowship meeting years ago when we announced that we were going to Auburn, MA to minister in a rescue work there.  Pastor Rowling from Rome, NY excitedly told us of the Tamburro family who lived in Auburn and needed us.  The Rowlings had contact with this family through hosting them in their home and discipling their son.  The Tamburros, an Italian Roman Catholic couple, warmly welcomed us to Auburn, started attending our church, studied the Bible with us, worked on repairing and constructing the buildings with us, and accepted Christ as their personal Savior!  They are our first couple to be saved and start the work with is here in Massachusetts.  What a blessing they have been!  On Sunday the 5th we said goodbye to them as they move, for health reasons, to be with their daughter and family in Illinois.  They will be greatly missed.  Their story is just a reminder of how God is at work to place us where He wants us to be for His purpose.  To God be the glory!
The Garden Party has been hosted the past few years on our back patio around our flower gardens.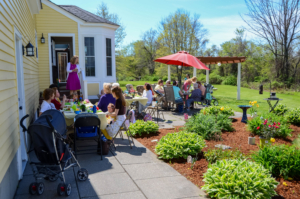 This is an outreach time to invite new ladies and enjoy the outdoors.  We make it a whole themed event around a Bible Study, games, and food.
The Harvest Dinner is our Annual Fall Bible Conference where we have a guest speaker for the weekend and host a hayride fellowship at our home and then a Harvest Dinner on Saturday with a service and all day Sunday services.  A great time to invite others.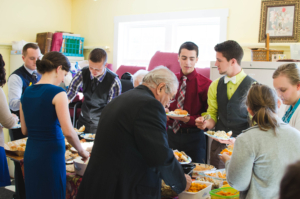 The Christmas Tea has become a special annual event for the ladies.  We use my china tea cups and decorate for a themed event Bible study, craft, and food.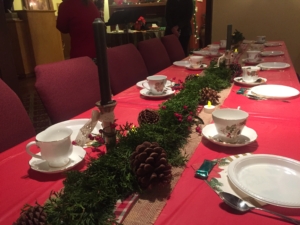 We highlight days such as Children's Sunday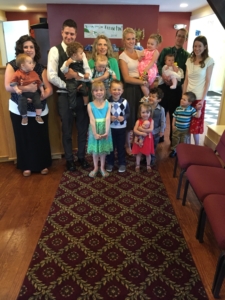 and then the church had this Pastor Appreciation cake in the month of October.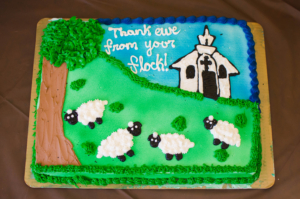 VBS is a big deal every year as we make the most of our setting to host this event.  We set up outdoor tents for a craft area, games, and classroom to extend our indoor space.  This is always a great time of ministering to new families.
The last day we hosted a Chick-fil-A ® lunch with their cow mascot for our Cowabunga VBS!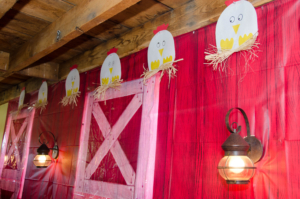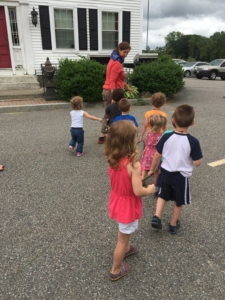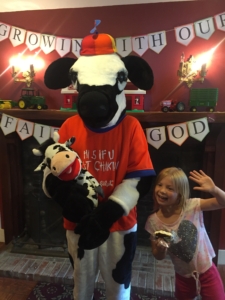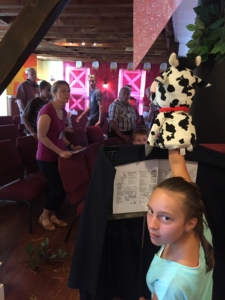 The next necessary thing here is to get a building going, Lord willing!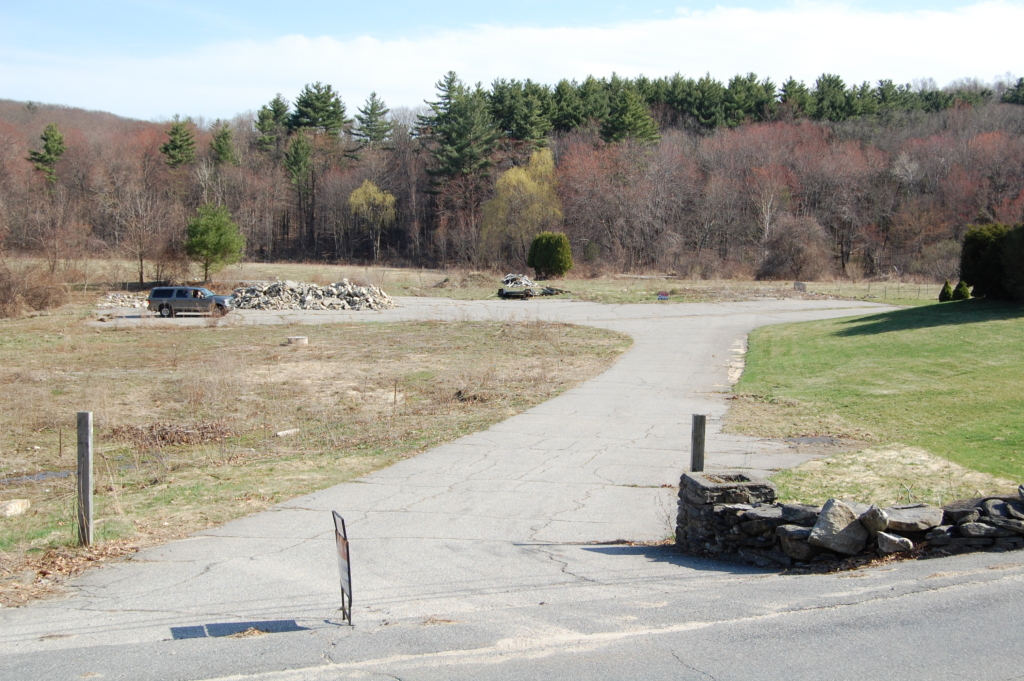 PRAYER FOR THE NEW YEAR:
Continued health and strength.
Wisdom on building (when & finances).
New families to join us in membership and service.
Salvations of many whom we are working with.
Unity and growth of the church body.
Renewed vision as a church body for the need in our area and testifying in our daily walk.
Foster children as they reunify, stay, or get adopted.  Thankful that God is in control of this.
Faithfulness and spiritual growth as we all aim to please our great God in the New Year.