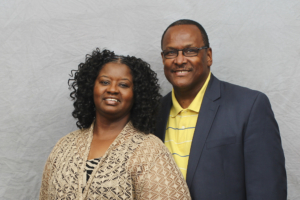 Ulysses and Augustine Bestey have served as BCP church planters since 1997. They are faithfully proclaiming the Gospel and nurturing saints at Faith Fellowship Baptist Church.
In May they had three baptisms—an eight-year-old girl and ten-year-old girl with her father. In June they had two baby dedications and two candidates for membership. Every first Saturday of the month Ulysses serves as volunteer chaplain at the City Union Mission, a homeless shelter, and he also serves voluntarily on the faculty at Carver Baptist Bible College and Theological Seminary & Institute. Ulysses is working as the Assistant Director at Paseo Baptist Learning Center in Greater Kansas City,   Missouri, where Augustine also served for many years. They praise God for His providential care and provision of all their needs. Please pray for their routine hospital, nursing home, and evangelistic visits. Pray also for laborers to come alongside the Besteys.  And last, they request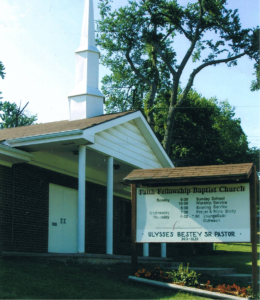 prayer for the longing of their hearts—that every church member will continue to strive to KNOW HIM more and to MAKE HIM KNOWN to those who cross their paths.